Get In Touch With Us
Please enter your information below.
WELCOME
At MJC Excavations we operate a vast assortment of equipment and tools used to accomplish the most complicated excavation jobs. In 2019 Matthew started MJC Excavations and has provided superior trenching, site levelling and tight access services to the northern rivers area and its residents. Located in Lismore and operating throughout the greater northern rivers and Richmond areas. MJC Excavations is here to help you with your next project.
ABOUT US

Founded in 2019 by Matthew Claydon, MJC Excavations has provided the highest quality trenching, site levelling, tight access, driveways, landscaping and drainage services. Our family owned and operated company has assisted many residents in the area with their specific excavation projects. With over 100 satisfied customers we are building a strong portfolio. The way we approach our projects has given MJC Excavations a great reputation and we'll go above and beyond to deliver pristine results. We take pride in our business and strive to give you the most precise and expert solution for your project. We set the bar very high.
OUR SERVICES

Our range of excavation services are all that you need to get any excavation done around your home or property. Our services include a wide selection of different excavation services, such as trenches, site levelling, tight access and landscaping services. This includes a number of different driveway services. We can also provide a range of excavating ideas to get you started, including options such as drainage and driveway ideas. And we have all the gravel supplies and equipment to provide the professional results that you desire.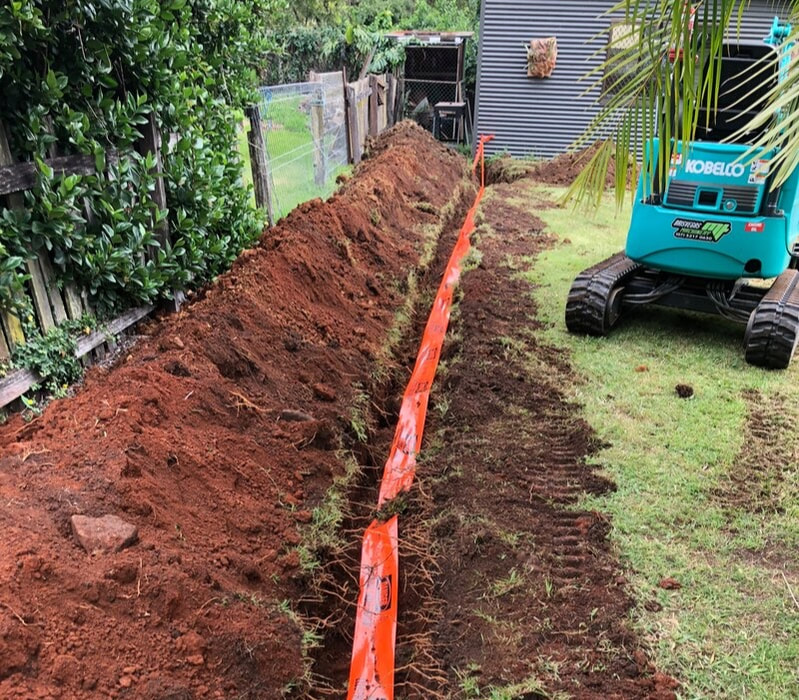 Trenches
As one of Lismore's leading trench digging companies, MJC Excavations has the specialised machinery, equipment and know how to deliver the project on time and within budget.
Our extensive experience in excavation has demonstrated that the utilisation of trenching machines in a variety of ground conditions offers flexible, reliable and cost effective alternatives over traditional hand excavating methods.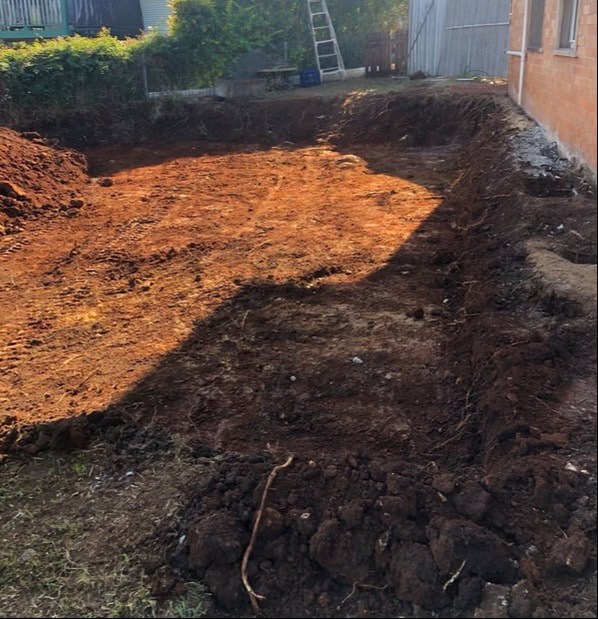 Site Levelling

If you've been a victim of underestimating the complexity of preparing your site, MJC Excavations is here to help you.
Site levelling is not an easy task and failing to address all of the obstacles of your project could end up costing you thousands. That's why we've come up with a solution.
At MJC Excavations we understand the importance of a well executed site levelling project. All technical aspects of even the most challenging projects will be accessed by our team which will ensure that your project is delivered on time and on budget.
"MJC excavation recently did some work for me, the job was in a very tight spot and hard to access. I couldn't find anyone that would take the job until a mate put onto Matt, the fella is a gun operator and has very competitive rates. Highly recommended." Troy Gerchow
Tight Access
We are the specialist earthmoving contractors for tight access projects.
If you literally find yourself in a tight spot, don't worry nothing's impossible because we are the tight access professionals in Lismore.
We find ourselves in regular demand as specialists in tight access excavation on difficult, narrow or steep sites.
If there is even just a metre of space, that's enough for us to do a great job with our mini excavator.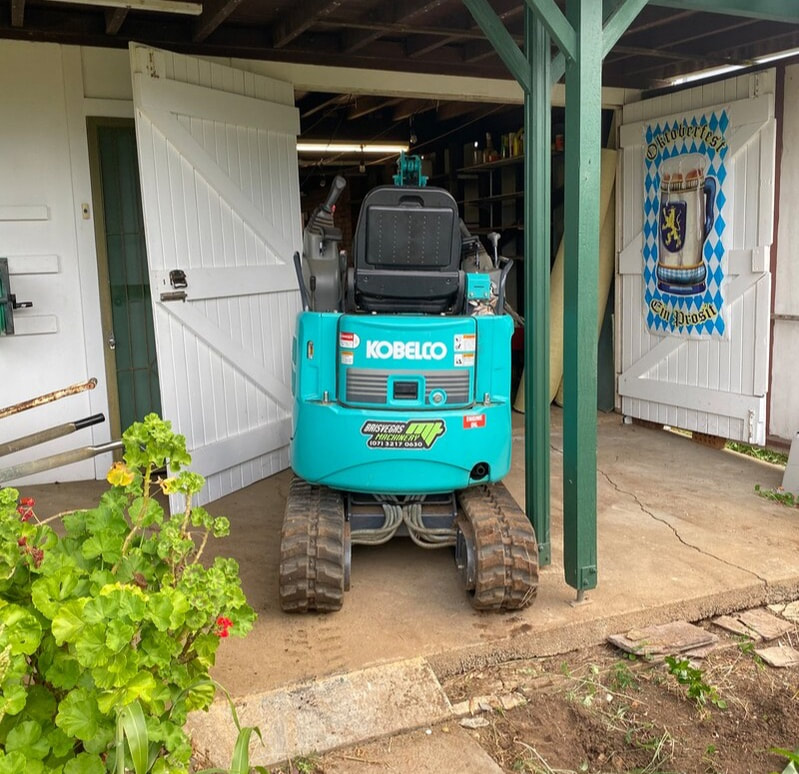 Driveways

Driveway preparation and gravel driveways are one of our most regular earthmoving and bobcat hire services and we have huge experience with this essential preparation work. From concrete driveway preparation, gravel driveways and drainage for rural properties to new driveway dig outs, we have it covered and are ready to help you with your next driveway project.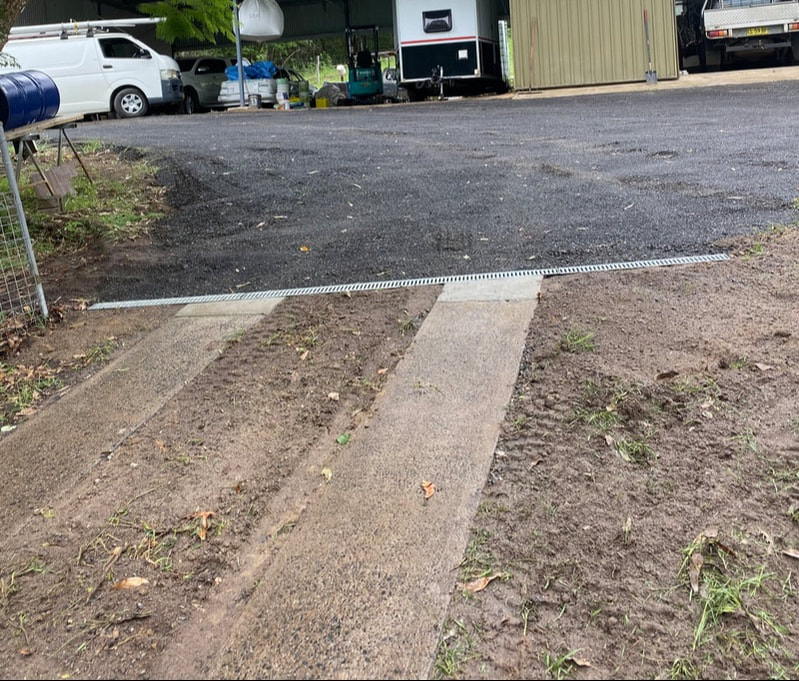 "Professional and respected worker can get into to any hard spot you got! highly recommended!" Jackson Hopper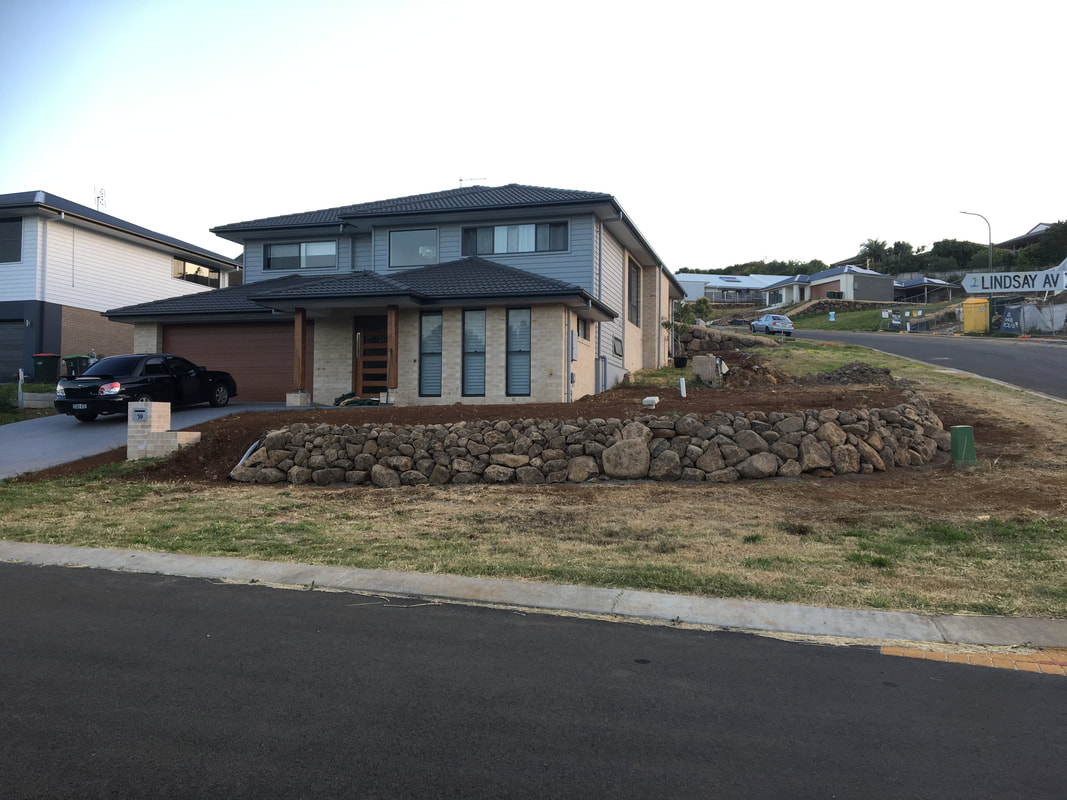 Landscaping
At the beginning of your landscaping project hiring excavator operators to shape the site and clean up in preparation literally lays the groundwork for the design and construction of the landscaping site and its features.
Our expertise and vast knowledge can help you get the results that you are looking for and this will ensure your landscaping project stands the test of time.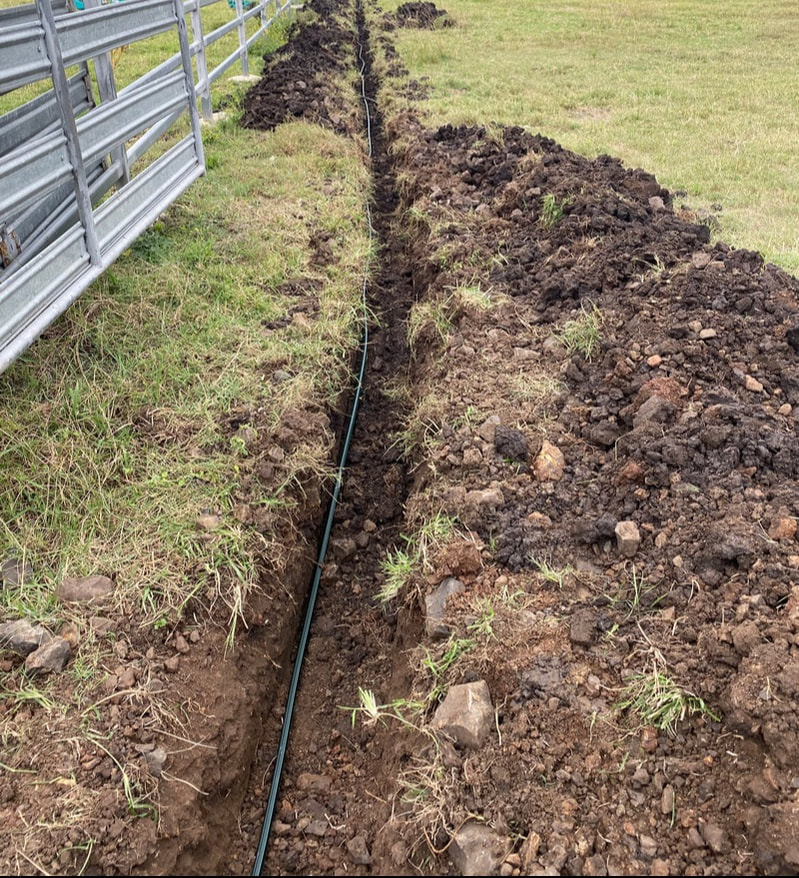 Drainage
Drainage is one of the main basics of landscaping, wether it be subsurface, surface or storm water plumbing, water can destroy your home, plants and yes retaining walls if it is not diverted away properly or managed.
Sub-surface drainage put simply is under ground drainage that directs excess water away from below the ground. You need a trench that has 'fall' in it, a socket agiline, gravel and this is wrapped in Geofabric for silt retention.
Good planning and supervision makes a hard job easy especially if you have mobile plant and helpful labour on hand.
"I would highly recommend Matt from MJC Excavations for all your excavation needs. Matt is meticulous with his work and ensures the job is done right the first time, his reinstatement is carried out to a very high standard." Sharron Lloyde
Contact Us Today

With an incredible range of excavation services, and the prices to match, it's no wonder we are the first service people call when they need an excavator. No matter the work you need done, we've got the expertise and experience to handle it, and provide you with the very best end result. And we know that's what really matters. So, it's simple really. If you want to get the best "excavation contractor near me" get on the phone and call us now.
Here you can create the content that will be used within the module.