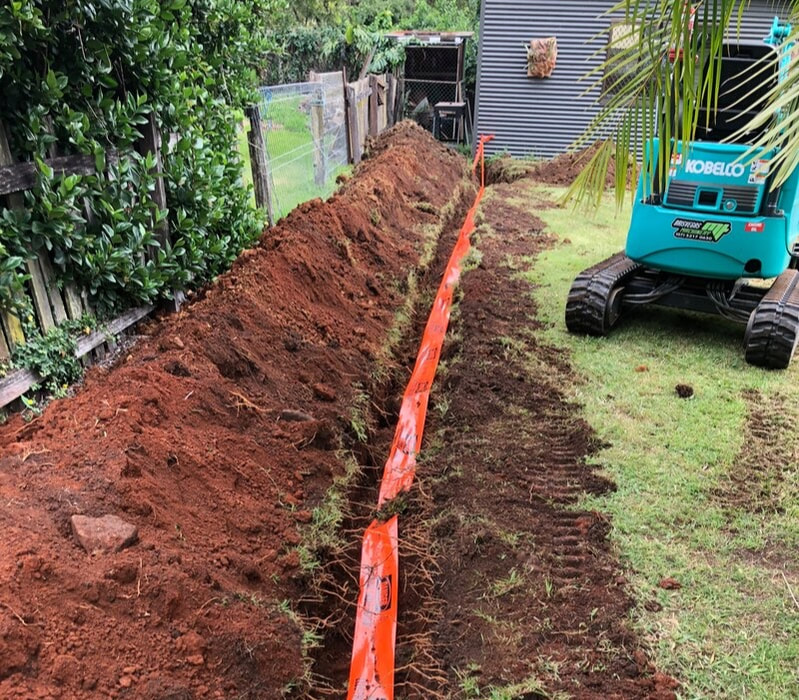 As one of Lismore's leading trench digging companies, MJC Excavations has the specialised machinery, equipment and know how to deliver the project on time and within budget.
Our extensive experience in excavation has demonstrated that the utilisation of trenching machines in a variety of ground conditions offers flexible, reliable and cost effective alternatives over traditional hand excavating methods.
Excavating around existing pools, in tight access areas, close to deep trenches or services like natural gas take a skilled operator and contractor with years of experience to assess the site and the conditions so no accidents happen.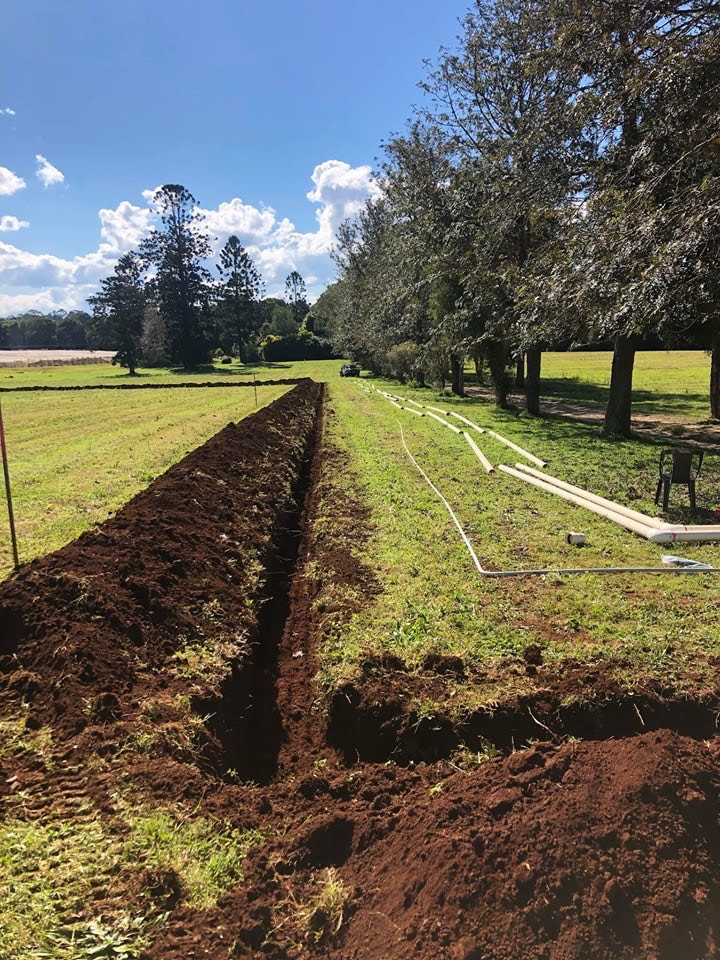 Trenching is our speciality. When you want a good job done the first time, you can count on us to meet all your trenching needs. Specialising in domestic and rural trenching, any size job from power to your shed to large irrigation or drainage work for farms. Our local business caters for our many regular customers as well as the all-important one off jobs for your home or business. Everything is done with a minimum of fuss. So call us now for a free quote and advice on how we can help you.